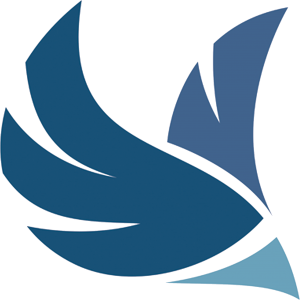 When You Need a Friend…
If you are disabled, homeless, drug or alcohol dependent, have physical or emotional limitations or simply have no one you can depend on… Care Coordination Services, Inc. (CCSI) is there to help you.
As your Representative Payee, CCSI will manage your SSI, Disability, Social Security, or Pension check so your bills are paid on time and have some money left for you to spend. And we can do a whole lot more.
Here is what CSSI can do to manage your SSI, Disability, Social Security, or Pension Check:
Help you find a place to live with food prepared for you
Pay your gas & electric bill
Provide a photo ID
Assist with a Birth Certificate
Purchase a TV
Obtain a FREE cell phone
Assist with Food Stamp Application
Coordination of Medical Benefits
Keep Your Social Security or Disability Check Safe
If you don't have a permanent address or a secure mailbox, and you have no one you can really trust, how do you protect your money? Start with the basics. You need a safe place to have your check sent each month, and with Care Coordination Services, Inc. it's easy. CCSI is a Social Security approved NON PROFIT organization. Your check will be directly deposited into a secure bank account for your safe keeping. Our Rep Payee monitoring system will manage your account so that your rent and other bills will be paid on time.
No More Fear of Being Homeless
When CCSI pays your bills, your room and board fee will be paid first. Sure it never seems enough, but we will do the best we can to S-T-R-E-C-H- the amount you receive. If you have lost your benefits contact CCSI immediately! We will coordinate with Disability Support Services to review why your benefits stopped and if it is appealable. If yes, we will do everything possible to have your benefits reinstated.
Care Coordination Services, Inc.
1-888-723-9995
Let Us Help You
Our case managers will set up a personalized plan designed to meet your specific needs. You may already have contact with Hospital Support Services (HSS), if you were hospitalized and in need of MEDICAID to pay your medical expenses. Or, you may have been represented by Disability Support Services (DSS), assisting with your SSI/ SSDI application and appeal to obtain your disability benefits. If so, then you already know how thoroughly we will plan your personal program.
Now that you have obtained your benefits, CCSI will help you utilize them to fit your needs. The CCSI case managers will listen to what you tell us and guide you how to spend your money to get the things you want most clothing, a TV, new shoes, and even spending money. If you qualify, CCSI will set up a Debit Card so you can withdraw your funds from a local money machine or use it to purchase items at the grocery store, McDonald's, go to a movie, and more.
What CCSI Can Do…
to manage your SSI, Disability, or Social Security Check.
We can pay your rent and other monthly expenses when your check arrives
Give you money for personal items
Allot money for food
Allot money for your savings
We will set up a plan that will get you through the month
You can have your money paid to you weekly or monthly
Set up a Debit Card for weekly or monthly withdrawals*
Plus, you can count on no more arguing with friends or family over your money and no lost or stolen checks!
*Future Service