How Does Retirement Benefits Affect SSDI/SSI Benefits?
The cost of living is on the rise throughout the United States. And, learning how to estimate your retirement benefits is crucial in the long term. Doing so can give you peace of mind as you calculate your living expenses and lifestyle accommodations. But, what if you already receive SSDI or SSI benefits when you reach your "full retirement age"? Will your retirement benefits have any effect on your SSI or SSDI? Continue reading to learn how retirement benefits affect SSDI/SSI benefits.
Knowing the Difference Between Your Benefits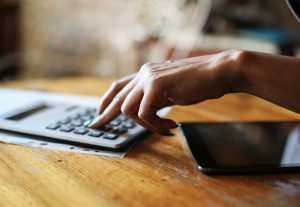 Before we dive into the relationship between retirement benefits and SSDI/SSI benefits, it helps to understand the difference between the following benefits:
Social Security Income 

(SSI) provides financial help to qualifying applicants. You must be an aged, disabled, or blind person with little to no income to

qualify for SSI

.

Social Security Disability (SSDI) helps those who cannot work due to a disability.
By and large, Social Security benefits

assist qualifying workers upon retirement. These benefits are based on the worker's earnings and other factors.
How Retirement Benefits Affect SSDI/SSI Benefits
Knowing how your retirement benefits affect SSDI/SSI benefits will help you prepare for the future. To begin, if you are currently receiving SSDI benefits, those benefits will become Social Security benefits once you reach your full retirement age. Your full retirement age will be between 65 and 67, based upon your date of birth. In most cases, you will continue to receive your full benefit amount. All in all, you will not receive benefits for SSDI and Social Security at the same time.
Moreover, your Social Security benefits will also have an impact on your SSI benefits. SSI benefits are based on your income. So, you may lose your SSI once you begin receiving Social Security. Or, your benefit amount may change. In some cases, you can receive both SSI and Social Security if you still qualify for SSI benefits.
Keep in mind, your SSI benefits will also change based on other forms of income, including:
Any wages you earn through employment
Financial help received from others
Pensions, including those earned from government, military, and private employment.
Calculating Your Social Security Benefits
Now that you understand how retirement benefits affect SSDI/SSI, it's important to know how your Social Security benefits may be impacted. The Social Security Administration (SSA) uses a unique process to determine an individual's Social Security benefits. Specifically, your average income will help determine your benefit amount. Although, several additional factors influence the number of benefits you will receive, including:
Whether you receive or delay benefits before your full retirement age
Whether you are eligible for cost-of-living benefits
If you receive a pension
The SSA provides a tool that can help you determine your Social Security amount. This tool will only offer you an estimate, which could change in the future depending on when you file.
Get Help With Your Social Security Application
Did you know that you can receive benefits as early as 62 years old and as late as 70 years old? You can apply for Social Security online or by visiting your local office. Overall, you can save time by applying online. But, should you choose to apply in person, it helps to schedule an appointment in advance.
Need help with your SSDI/SSI application? Disability Support Services can guide you through the Social Security application process. Additionally, our knowledgeable team is eager to answer any questions you may have about your benefits. Contact DSS today for more information.