What is Extended Period of Eligibility (EPE)?
When it comes to filing for disability benefits with the SSA, the process can be stressful and confusing. There is paperwork to fill out and new terms to learn. You may also find yourself learning new terms once you have been on disability for some time. One such phrase that is important to learn is Extended Period of Eligibility, also known as EPE.
The EPE applies if you are receiving disability benefits and have gone back to work after the trial work period. Only to now find yourself not able to work yet again due to your disability. EPE consists of a time frame of 36-months in which you may see SSDI benefits stop and restart. It does not require a new determination of disability by the Social Security Administration to restart your benefits. EPE does not apply to recipients of the SSI program.
When Does EPE Begin?
The process of EPE will begin after an individual has been through the trial work period. This trial period is provided so the beneficiary can return to work for nine months while maintaining your disability benefits. The trial period will continue until you have worked for nine months (does not have to be consecutive months) within a rolling 60 month period.
During the Extended Period of Eligibility, you will continue to receive your full allotted benefits for every month you are not working. Or, if the income you receive is not over the substantial gainful activity (SGA) level as set forth by the SSA.
In 2017, the SGA gross income limits were set at $1,170 per month if the beneficiary is not visually impaired. The amount goes up to $1,920 if the individual is considered blind by legal standards. If you are working during the EPE and the amount you earn each month exceeds the SGA amount, then you will not receive benefits during that time frame. If you continue to be eligible for benefits after the EPE of 36 months is completed, then you will continue to receive benefits as long as your disability prevents you from working.
What if you are working when the EPE ends and later your disability, once more, prevents you from working?
You will have to apply agai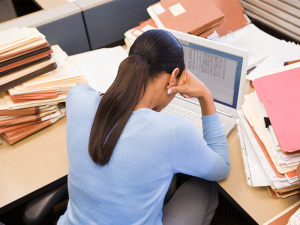 n for disability benefits from Social Security Administration. This will require you to fill out paperwork for a second time, as well as show proof of the impairment or disability.
If you have any question about your benefits, contact us today. DSS helps you ensure that all the right steps are taken so you receive the much-needed benefits.