What Happens When Your Disability Claim is Approved?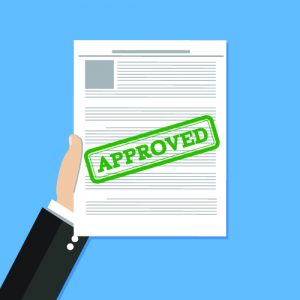 Applying for disability benefits is an arduous process that may take years. So what happens when your disability claim is approved? You will be glad to know your persistence has paid off. However, not unlike the application process, the approval and award procedures may also take some time. So, continued patience may be necessary.
What You Can Expect
First, understand that if you are approved at the hearing level, you will receive a Notice of Decision (NOD). Do not confuse this, though, with the Notice of Award (NOA). The NOD only confirms that you are approved. The NOA lays out your benefits. You receive the NOA letter in the mail approximately four to six weeks after the decision. Your benefits start shortly after that.
Your Notice of Award (NOA) informs you of the following:
The date you became entitled to receive disability benefits
The amount of your monthly disability benefit
The date your monthly benefit will start
The amount of your Back Pay, if any
The amount you owe your representative if you have one
The taxability of your benefits
When Benefits are set to start
You will probably receive your first benefit check within 60 days of sanction. If awarded backpay, the procedures are slightly different. During this time that passes between approval and the first check is reflected in back pay. If you haven't gotten anything in the mail within 90 days, have your representative contact the Social Security Administration (SSA). In most instances backpay is awarded in three lump sum payments and the first usually, arrives about a month after your regular benefits begin.
Payment Methods
Until recently, most recipients received their benefits via a paper check delivered to their mailbox. These days the government is attempting to transfer to an electronic system. Most will have their benefits deposited directly into their bank account. And, for those who do not wish to receive direct deposit have the option to choose a debit card. When approved for benefits the SSA will then ask you which method you would like.
Still Have Questions?
Disability Support Services vows to be with you through the entire process of filing a with the SSA. From gathering information to filing paperwork we can help. Once your disability claim is approved we can help you sort through the procedures to ensure you are awarded in a timely fashion. Contact us today for a consultation.