What Are Auxiliary Benefits?
There is a lot of information to digest when you apply for your social security benefits. If you are receiving Social Security Disability Insurance (SSDI), then you and your family members may qualify for auxiliary benefits. These are considered auxiliary benefits because your family member only receives them because of your relationship with them. Those who are seen as a "family member" for auxiliary benefits are solely your spouse and children. Other family members will not qualify.
Criteria to Receive Auxiliary Benefits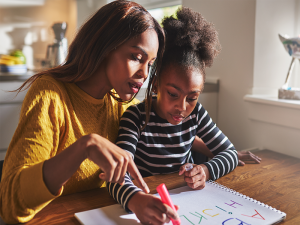 Auxiliary benefits are only available to those who are eligible and qualify for SSDI. This means that these individuals have worked and paid money into Social Security system. The amount of money that your family members receive on a monthly basis is determined by the amount of taxes you paid into Social Security while employed. So, the length of time and salary made will affect the amount of SSDI benefits you and your family receive. Unfortunately, auxiliary benefits are not available for a person who receives Supplemental Security Income (SSI).
Your Spouse, Children and Auxiliary Benefits
If you want your dependent children or your spouse to become eligible for these benefits, you must provide accurate information. According to the Social Security program, for your spouse to qualify, they must be 61 or younger. And, they must be the joint legal caretaker of the children in the house if that is the case.
For the children to qualify, they have to be dependent and no older than 18. They also must be full-time students, currently enrolled in an accredited school, and must be unwed. You must fulfill all of the criteria to qualify for the auxiliary benefit.
Legally adopted children are eligible for benefits as long as they satisfy the criteria mentioned above. Those children you are not the custodial parent of, but still pay child support for, are eligible to receive benefits. Additionally, any adult child who is disabled before the age of 22 is a dependent. Therefore, they qualify for these benefits.
Any family member who obtains these particular types of benefits will receive payment in their name. If you get a divorce after your spouse receives benefits, it's possible that your ex-spouse will still receive those benefits.
Contact us right away if you can't work due to a disability and would like help applying for SSDI. Disability Support Services is here to provide you with the necessary help needed for filing for benefits.
If you ever have to file for SSDI, you can be secure in knowing that your family can receive help. For more assistance, Disability Support Services is here to provide you with the necessary help needed for filing for benefits.