What is the Difference Between Social Security Disability and SSI?
When it comes to earning your disability through the Social Security office, it can seem quite a daunting task. There are many factors that go into this process and knowing the difference between Social Security Disability and SSI is important. We can help you understand the difference and get the assistance you need by walking you through step-by-step of the process.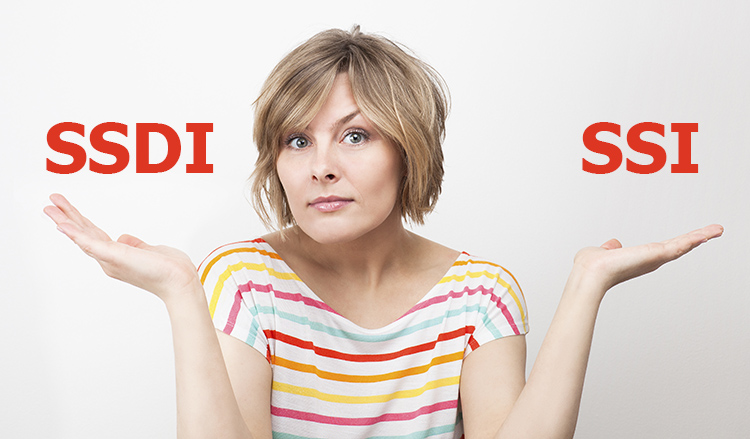 What is Social Security Disability Insurance (SSDI)?
Social Security Disability Insurance is a part of the Social Security retirement program and is for those workers who are facing mental or physical impairments that will stop them from performing their daily work duties before retirement age. This is not a short-term disability payment as the impairment must be expected to last as long as one year or will end in death. SSDI is used in cases where you've been injured on the job, have developed an illness that will prevent you from working daily, or if you're facing a mental condition that will impair you from doing your daily duties.
What is Supplemental Security Income (SSI)?
Supplemental Security Income is an income supplement program but isn't funded by Social Security, rather by general tax revenues. SSI is for those with disabilities who have little income or need help with basic necessities. Receiving SSI will affect benefits from other government programs, so it is important to understand what SSI means for you. Also, many times with SSI, you are eligible for Medicaid.
How Can We Help?
Disability Support Services understands the difference and knows how to navigate you through which benefits are right for you. We can assist you with the entire application process from start to finish to make sure nothing is missed. Your personal representative will gather all the necessary medical documentation needed and submit it for you. We also will be with you at any court hearings for your disability coverage, update the SSA of any possible changes that occur, and work diligently to get you the benefits you deserve.
If you're starting the process or even if you've already been denied, contact our office today to see how we can help you get the benefits you deserve when you're unable to work.